Visited a doctor's lab for a stress test today.
Good news–the test went well. And the staff was really friendly and informative. They gave me some really helpful insight. And they walked (albeit at an incline) me through the entire process.
Better–I was out of there in 30 minutes! Unbelievable for being on top of your processes for moving a patient through the experience. And I didn't fill out one additional piece of paper since my last visit.
But before that moment occurred, this was how I was greeted when I walked in the door.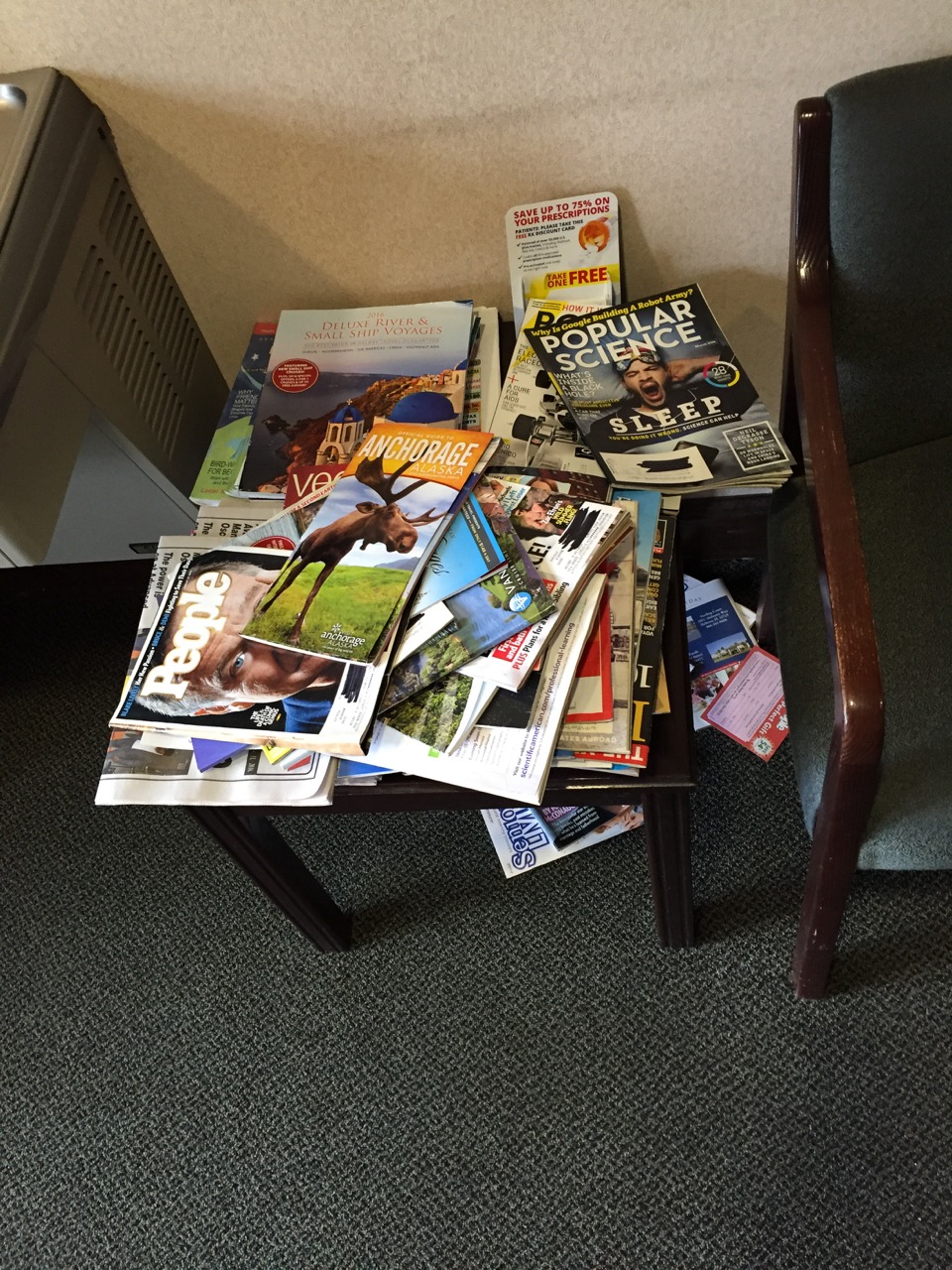 When you already have a great staff, why would you make this your first impression? Admittedly, the rest of the waiting area probably looked impressive when it was first laid out in the 90s. But tired furniture along with magazines laying all over sends the wrong message for what lies ahead.
In summary:
People: Excellent
Process: Excellent
Product: Excellent
Place: Sub Par.
Pretty good. But it wouldn't have taken much more to be perfect.
Everything Speaks. Even the magazines in your waiting area.