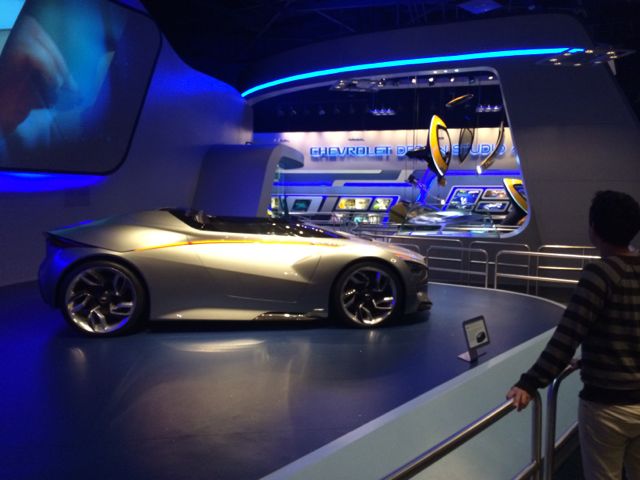 A new article in Time Magazine talks about Chevrolet's efforts to improve its brand by bringing their sales teams to The Disney Institute to learn how to improve customer service. But is it working? The article mentions two major problems:
1. Frustrated Chevrolet sales personnel being compelled to go to Disney to learn customer service at Disney from The Disney Institute.
2. To gain a more consistent brand, Chevrolet insisting certain renovations be made in its dealerships–or face consequences.
Allow us to address both issues:
1. When we worked for Disney Institute, we hosted Volkswagen of North America, who came not only for customer service training, but to test-drive the new Beetle being re-launched. No one came kicking and screaming. Everyone was excited for this new vehicle. And everyone was willing to do what it took to create better sales. Dealerships even willingly remodeled their own facilities to make it happen.
Perhaps the challenge here is that while Chevrolet is focusing on improving the place (facility) and the service demeanor of its people, they are missing two other important elements: a) a great product that people are excited to sell; b) major improvements to the processes that make it so difficult for consumers to do business with you.
In our thought leadership, it's about all four Ps: People, Place, Process and Product. It's not about the customer service alone. It's about the entire customer experience. Attend to all of that and Chevrolet–or any organization–will stand out.
2. Relative to consistency in the look and feel, we worked with Starwood hotels (Westin, Sheraton, Four Points, St. Regis, etc.) to better clarify their brand. Frankly, it was difficult to appreciate what was a Sheraton hotel. What one looked like in Tokyo was very different than one in Detroit–not just in look and feel (Place), but in the services provided during your stay (Product), the policies attending that stay (Process) and the quality of service provided by its employees (People). In that spirit, they needed more uniformity around the entire experience.
But our contention is that what they didn't need was to be like Marriott. You can look at the carpet on the floor of a Marriott and know that you're in a Marriott. It's that homogenous. And while there is some appreciation for continuity, it can also be kind of boring for most travelers after a while. We think the Renaissance hotels (interestingly, under the Marriott name) offer a better quality facility, while still guaranteeing a consistent Marriott service-friendly experience.
People go to Disney parks because they appreciate the unique creativity and innovation that goes into each one. They don't want to go into a park on the other side of the world and find the exact same thing rubber stamped.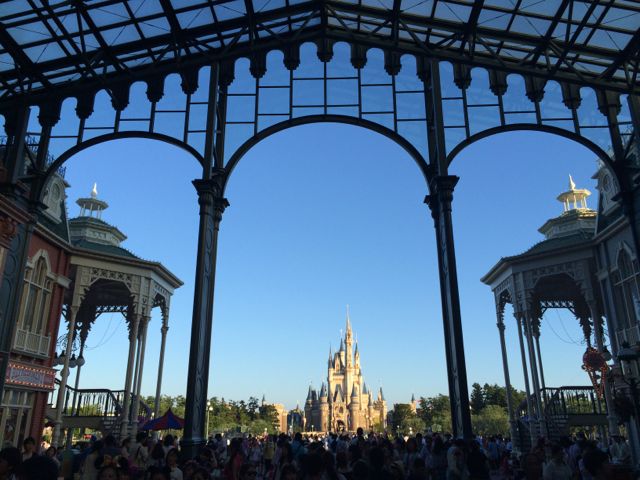 Yes, the logo should be consistently applied. The service should be consistent. No, it shouldn't have wood paneling and dead fish mounted on the wall. But the facility does not have to look cookie cutter. The images of a Chevrolet dealership in the Time magazine article make it seem like they are replicating the CarMax look. We appreciate the fact that CarMax has a very homogenous look. But they're trying to rise above the stereotypical view most people have of buying a used (or as CarMax puts it, previously owned vehicle). Chevrolet should have a look above and beyond that–one tailored to the customer segment they are reaching out to.
In summary, here is our thoughts:
1. Don't just focus on customer service–focus on the entire customer experience.
2. Maintain a high quality brand, but allow that brand to cater to the unique customer segment that dealership is selling to.
By the way…yes, we do think Disney is a great brand, and we share those unique insights with our clients. But we think there are other really great brands out there as well. We work with customers to help them create that great customer experience. We've written about how that comes together in our book, Lead With Your Customer. Check it out!