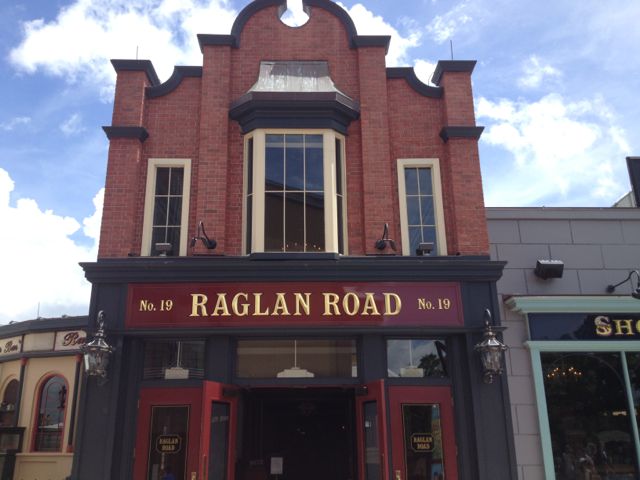 Many employees would say their "work sucks" But few employers will acknowledge it. If there's an exception, it would be the Raglan Road Irish Pub and Restaurant. Just go to their website where they explain the two universal truths:
"Anyone can be Irish, given the proper coaxing.
And everyone agrees, work does indeed suck.
But unless you were born with a silver spoon in your gob, you've got to do it.
So you may as well do it with laughter, with a song and with more than a bit of gaiety when the work is done.
Now that's our idea of worker's compensation."
It's clear they have a certain attitude there. It's throughout their restaurant experience; for example, their menu explains a number of FAQ–Frequently Annoying Questions:
Yes, the pub came from Ireland. The bars are 130 years old. Much like we feel at 2 am.
No, we stand corrected. The restrooms did come from Wisconsin (Go Wisconsin!)
Yes, some Irish guys own it. Their bank manager will be delighted to see you here.
No, our servers will not try an Irish dance–we tried them out and it was just ugly…
Yes, our food is different. It's what we eat in Ireland today (5 hours ago actually).
No, we don't know how our Chef Kevin looks so young for an 80 year old man.
Yes, he has cooked  for Queen Elizabeth and U2.
No, he won't accept low quality ingredients.
Yes, our house band plays 6 nights a week. Talented too, but don't tell them.
No, we don't serve half pints. It's grounds for imprisonment back home in Ireland.
Yes, our Irish dancers are pretty handsome and they did all dance for that famous fancy pants dance group.
No, they are not on the dating market (The line starts here…)
Yes, you can dance if the urge takes hold of you.
No, thanks but we'd rather not watch. Delicate tummies you know.
As you can see, they bring their own sense of humor into their culture. It's what makes for a unique brand. It also serves as an important part of any "worker's compensation." It's the intangible value your employees get from working for you.
What is your "worker's compensation" when it comes to doing business with you?