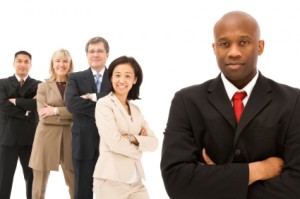 Ask yourself:
Is 20% of your organization doing 80% of the work? Do managers struggle holding others accountable for attaining results?
Are employees truly engaged in what they do, or are they simply going through the motions?
Are you struggling with getting management to listen and focus on what's really going on?
Do managers find themselves focused more on "fixing" poor performers rather than in improving results?
Do you feel you are perhaps "managing" much more than "leading"?
Are the things that are important fall casualty to those matters that are urgent?
These questions are those that our clients face. There are answers, and we support our clients in effectively working through them. To this end, we offer Leadership Excellence by Performance Journeys. Each topic focuses on improving the capability of leaders to deliver results and effectively work in collaboration with others.
Each topic stands as a keynote, a half-day, or even as a full-day session. There are six topics:
Leading for Excellence.
No service organization is successful without leaders throughout the operation who consistently drive the strategy. Leaders are the catalysts of behavior and are vital to building your customer service strategy. We study various leadership roles and approaches. We especially emphasize the role leaders play in delivering results and doing so by effectively working with others. We'll especially emphasize the challenges in engaging others in accomplishing the work.
Creating a Culture of Accountability
There is a different mindset between accomplishing tasks and attaining results. We look at what needs to occur to set clear expectations around results, provide developmental feedback, and make performance really matter, particularly around reward, celebration and recognition. We look at accountability from all sides, not just manager to direct report. We talk about using dashboards and service huddles to support accountability.
Leading and Managing Change
Change happens, and leaders both anticipate and respond to that change when it occurs. We look at the kinds of change we should be expecting and avoiding. How do you lead for the kind of change that matters? Study the chaos experienced during change and solutions for helping others funnel through that change and ultimately deliver improved performance. See how trust is foundational for meeting change and creating improvement. We'll also look at courage, and its role in actually making change stick.
Performance Through Creative & Critical Thinking Skills
As a leader, you must develop the mental capacity for analyzing data, processing workflow, and making difficult decisions. Whether it's creating a great customer experience or working effectively with employees, you need to think quantitatively and qualitatively. What are the critical mental skills for doing one's work? What does it mean to "be in the question" and to really think differently? Utilize tools and case studies that make you re-think your own critical thinking skills, and for building creatively within as well as outside the box.
Building on Strengths of Teams & Individuals
What are the ingredients for collaboration? How does one break down the silos? Beyond the themes common to team dynamics, Identify how to more effectively work across the organization in accomplishing the kinds of shared results that build success. We talk about the challenges and tools for managing stakeholders and dealing with resistors. And we'll develop strategies that build on the strengths of others, rather than one that focuses on weaknesses.
Organizing for Continuous Improvement
Performance matters, and it must be continuous. This is about creating architecture for improved performance. Organizations that ultimately succeed provide a setting whereby individuals and teams can learn from their own experiences. Implement not only a continuous improvement model, but also tools for continually improving the organization internally and externally. Cultivate a learning culture where people can take performance to the next level by learning from their mistakes.
Many of the topics here come from our latest book, Lead With Your Customer: Transform Culture and Brand into World-Class Excellence. Contact us today to learn more about bringing Leadership Excellence to your organization.